My Team
Helping you achieve your financial goals is the commitment you have from me and my team. We are committed to delivering excellence in client service. Please don't hesitate to contact me or any of these individuals if you have a question or a request.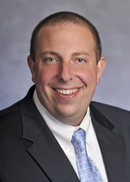 Jonathan A Eisner
Financial Representative
Office 478-749-6774

Jonathan has been a financial advisor with Northwestern Mutual since January, 2013.  He grew up in Macon, GA, where he currently resides with his wife and four kids.  He works with clients from all over Georgia, as well as nationally, to help them accomplish their financial goals.  He is active in his synagogue, heavily involved in his kids' activities, and loves the Georgia Bulldogs.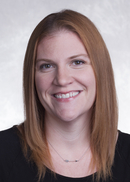 Kelli S Moore
Associate Financial Representative
Office 770-771-0605

Kelli first joined Northwestern Mutual in 2004, after graduating from Western Kentucky University.  There she studied History and French – but has loved having her career in the financial world. Kelli has been lucky to work in several Northwestern offices across the country. After a four year break to stay home with her daughter, Kelli joined Team Borowsky in 2016. Kelli enjoys helping clients with the risk side of their financial plan, and is your point of contact for all insurance application and service related questions. Kelli enjoys getting to know clients, learning about their lives, and establishing a great connection.
More often than not, Kelli can be found enjoying live music or trying out a new restaurant. She recently moved to Decatur with her daughter Scarlett, and together they are exploring life ITP.
Kelly Holt Harrison
Marketing Manager
Office 770-771-0610

Kelly Holt joined Victor Borowsky's team earlier in 2017 having just graduated from the University of Georgia. There she studied Psychology and Public Relations but found a path into the financial world along the way. She has thoroughly enjoyed her time with Northwestern Mutual and finds joy in helping bring clients to peace knowing that the burden of their finances are carefully being taken care of. Kelly Holt also enjoys meeting new clients and creating meaningful relationships with them.
Kelly Holt has recently made the permanent move to Atlanta and so during her free time, she enjoys exploring all the city has to offer.